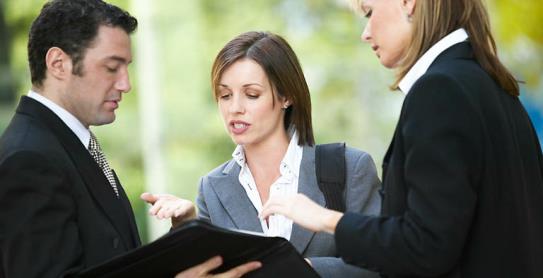 For over 40 years we have called Las Vegas our home.  We are a full service business financial consulting firm specializing in restructuring and reorganizing troubled businesses, and providing the best forensic accounting services available. 

For more than 15 years we have specialize in Chapter 11 bankruptcy reorganization services, as well as assisting companies, who are in financial trouble, prior to filing for bankruptcy protection.  We work closely with management in fraud prevention, detection and apprehension.

We specialized in small businesses with 25 or less employees, who understand the value of the dollar, and who needs our services the most.
Our referrals come mostly from the Nevada District Court and the US Bankruptcy Court.  However, we do take on new customers directly from referrals.

We have developed a reputation for professional excellence through

the high quality of services we perform for our clients.

Sarbanes-Oxley rules now apply to small businesses with more than 25 employees. Ask us for details if you think this affects you. 

The FBI is currently investigating over 25 mortgage/leaning institutions in the Las Vegas area for mortgage fraud.  

Nevada again ranks #1 in the Nation for bankruptcy filings and for home foreclosures.  Don't be a victim.

Banks are no longer lending to small businesses.  Find out your rights and what you will need to qualify for a loan.

Holland Business Services, LLC
2850 S Jones Blvd
Las Vegas, NV 89146-5639
(702) 307-2022 ext: 104